Introduce, train, and upskill students in Cloud Computing ecosystem. Helping you grow your Knowledge, increase efficiency and deliver the future.
Genese Cloud Academy (GCA) is a program for the education sector with a vision to introduce, train, and upskill students in Cloud Computing ecosystem. GCA aims to provide the students of IT and IT management with a wide variety of tools and resources that they can use to not only enhance their theoretical knowledge of cloud computing but to also implement what they learn in real life. The intent is to build work-readiness of graduating students so that they're able to effectively enter and meet the demands of the industry.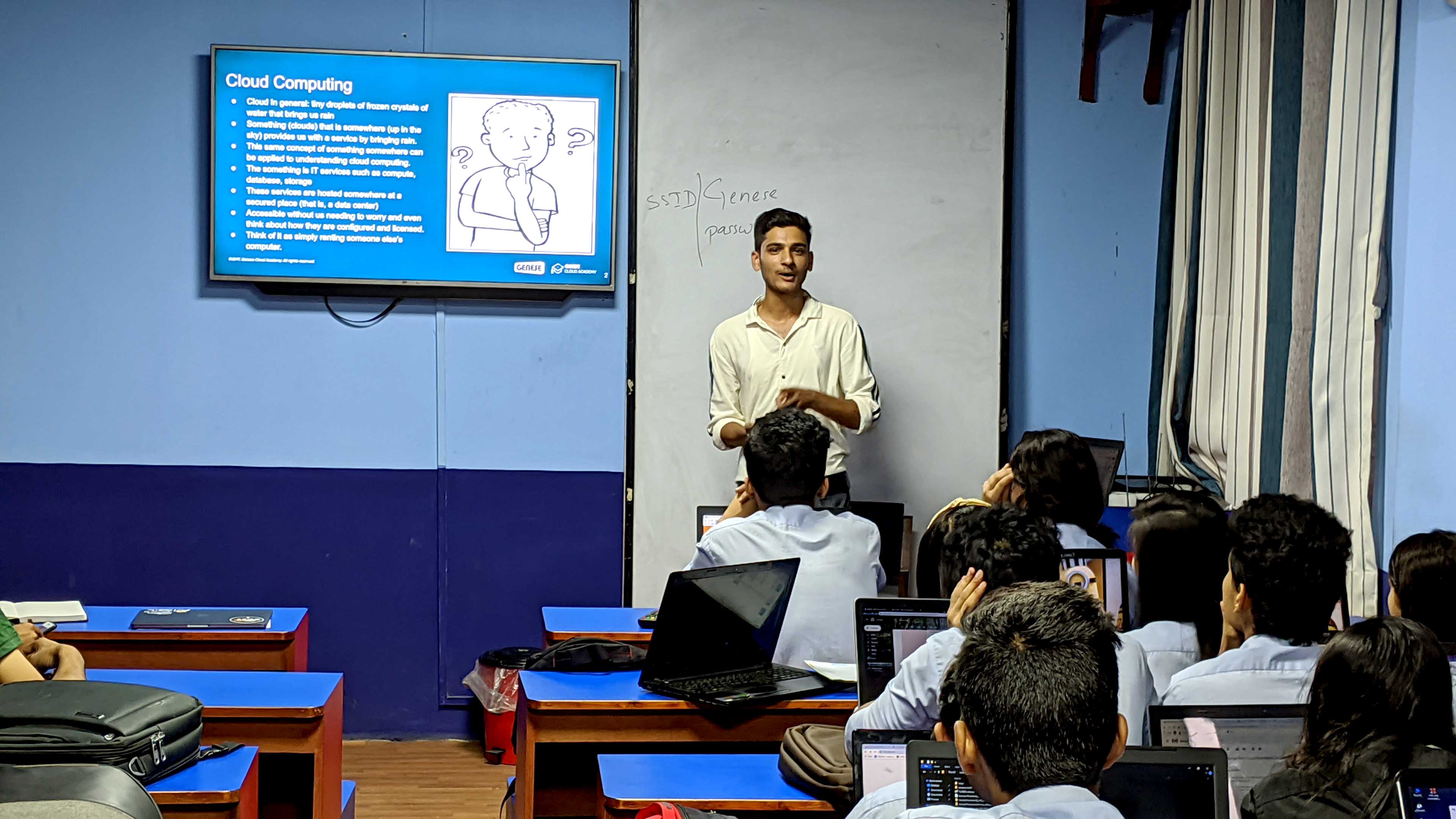 We intend to engage and build partnerships with academia, Cloud Service Providers, and with various IT-based and IT-enabled companies to train students, provide the required tools, and provide skilled students with the job, respectively. We also aspire to encourage women in IT, promote entrepreneurship and start-up culture, while maintaining the industry standard in providing the education and certification to the students.
Run numerous skill development programs related to Cloud Computing in numerous academia and training institutions that would help the students to acquire knowledge and compete in the market to land themselves into jobs in renowned companies.

Provide students with tools and support to learn Cloud Computing and other related skills.

Train students with soft skills like CV writing, job applications, interview skills to help graduates find jobs.

Train the teachers on Cloud Computing at numerous academia.

Bring entrepreneurs, investors, mentors, and other key private sector leaders under the

same roof to help the students find jobs.

Bring overall change in the ecosystem of the way graduates are hired to the industry by

making them job-ready before they graduate.
International Collaboration