Build your career up higher. No matter who you are, any professional and skill you have, let the world know how good you are.
A Brief on GCA Job Placement
Genese Cloud Academy, an education wing of Genese Solution Pvt. Ltd. is established with its vision to bridge the skills gap between academia and industry. To meet the vision into reality, in the previous year we were engaged with schools and students by providing training to colleges and schools on Microsoft office 365, Azure, Cloud computing etc along with support to create AWS Educate & students accounts. Having felt that we need to do more and this is not enough, we have broadened our horizons in terms of sectors we touch and create an impact. 
The global pandemic has affected almost all countries and its economy while Nepal cannot abide by the bitter reality. The most alarming cases emerge as people go hungry and unemployed as the recession has hit all of us. Despite the skills individuals possess , they are having hard time to find the right job for themselves. While companies search for the possible candidates is also underway, it is challenging for the companies to reach out to the potential candidates. 
Understanding the need of fresh graduates for the soft and hard skills training along with career counselling on one side while the need of competent candidates to best fit the companies job vacancies with ideal employees on others, we have started another initiative "Job Placement."
Our Mission
Genese Cloud Academy Job Placement Initiative supports 2000 students by placing them in a renowned company by the fiscal year 2020. We are collaborating with multiple nations HR companies for recruitment to ensure that the pool of qualified candidates can ultimately get placed smoothly.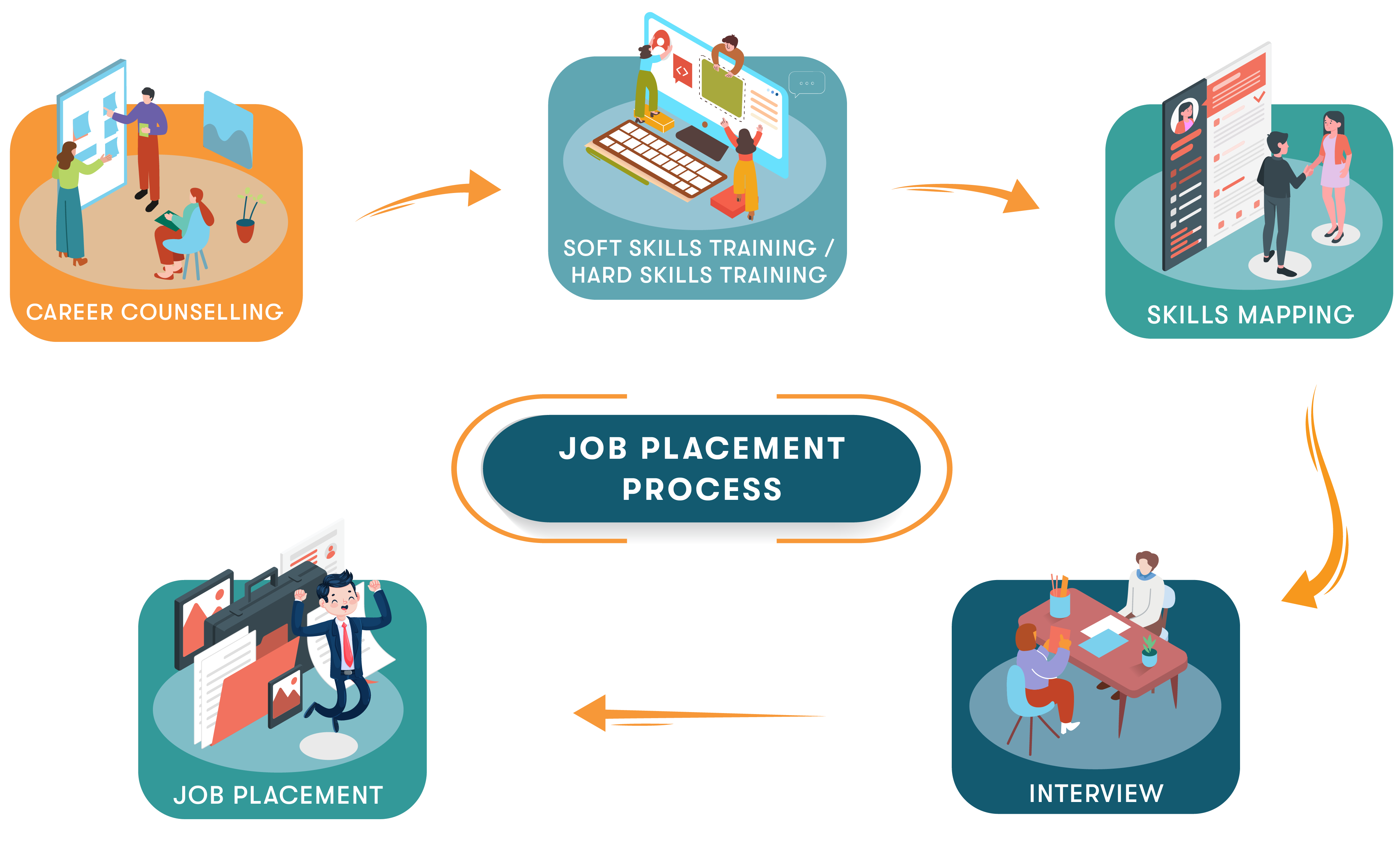 Full/Part Time Job Placement
Incubation and mentorship
Investment for Entrepreneurs
Girls and Women Empowerment through Technology
Every year Nepali job industry faces huge challenges in getting skilled and competent employees. On the other hand, the educational institutions across the country are mushrooming. There exists a gap between graduates and employers. Most often, we hear our graduates failing to meet organizations' demands. So, GCA envisions to equip graduates, job seekers and entrepreneurs-to-be with the right soft and hard skills necessary to excel in the career of their choice. 
We focus on a wide variety of career paths and ensure our candidates learn skills as basic as cv writing to complex programming languages.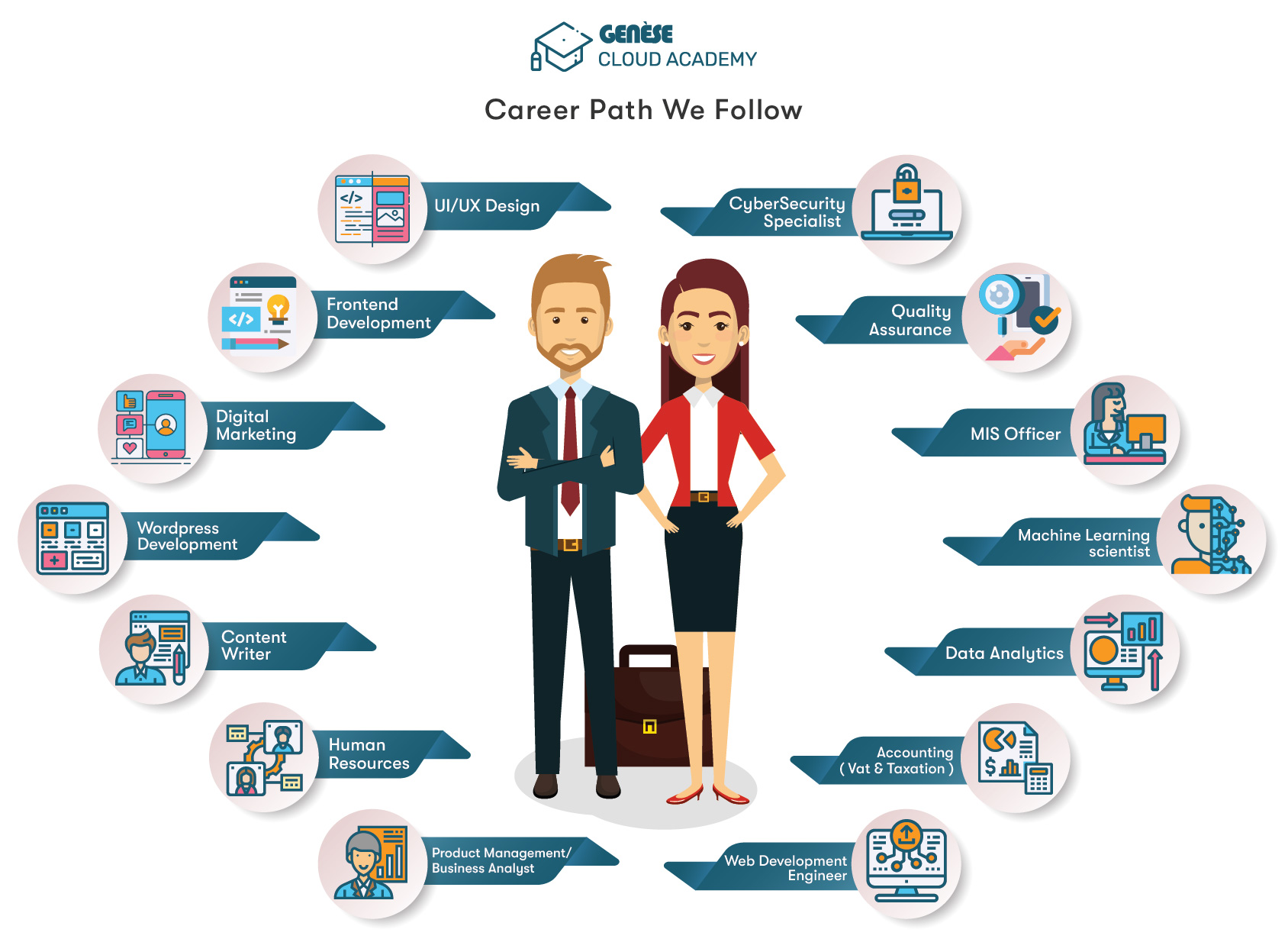 Process We Follow
We work with diverse groups of candidates. We are committed to make everyone employable and self-reliant. To make this vision a reality, we follow a systematic approach. Based on candidates' interest to enroll in esteemed organizations or emerge as an inspiring entrepreneur, we have a specific set of procedures. The flow chart depicts the process we follow in ensuring all the candidates in our pool succeed.